WHY BE CONCERNED ABOUT SILICA?
Why the Sudden Concern with Silica?
Silica has been a major component of planet Earth from the beginning of time. Exposure has been around just as long, but has become much greater with increased activity in the construction and industrial areas.
The sudden concern with silica a few years ago resulted in lower exposure limits issued by OSHA (U.S. Occupational Safety & Health Administration, www.osha.gov). After decades of lawsuits and political arm wrestling, OSHA was able to lower its Permissible Exposure Limits (PELs) on silica. This applies to general industry (29 CFR 1910), maritime industry (29 CFR 1915, 1917, & 1918), and construction (29 CFR 1926).
The concern for silica and the resulting disease silicosis has been well known in the United States since the 1930's. It is unknown as to why it suddenly came to the forefront.
What is Silica?
Silica is a compound made up of the element silicon and the element oxygen. It is made up of one atom of silicon (Si) and two atoms of oxygen (O) and is called silicon dioxide (SiO2). The element silicon has metallic and non-metallic properties and makes up a large part of the earth's crust. Silica is found in the form of quartz, sand, and other minerals. It occurs in concrete, granite, slate, sandstone, and sandpaper.
What is the Exposure Route?
Silica enters the body through the respiratory tract. It is breathed in and can end up in the lungs. The greater the exposure, the greater the potential to cause silicosis.
Silicosis, the Disease
Silicosis is the respiratory condition that can result from breathing in silica. It is a terrible disease which affects countless workers exposed to silica dust. Here is a link to OSHA's video on silicosis: : https://www.youtube.com/watch?v=HAByIIzQSuU
It is short and to the point. It makes a strong point for avoiding silica exposure.
Silica Testing
ESC has lots of experience testing for silica. The firm has tested at various construction job sites under real and worst case conditions. Typically, this has been done where concrete is being cut, milled, or drilled. ESC has tested at manufacturing plants where granite counter tops are made, concrete products are constructed, roofing shingles are manufactured, and fertilizer is compounded, plus at a college where pottery is made.  ESC's Certified Industrial Hygienist (CIH, www.abih.org) works with ESC's staff level industrial hygienists in designing testing projects, interpreting the results, and preparing the report. More information is available on ESC's web site.
Contact ESC (www.escflorida.com) for silica testing. ESC has been providing such testing in the industrial hygiene area for over thirty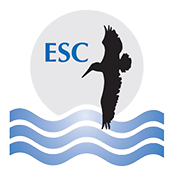 years. The staff has the credentials and experience to help with all silica testing and consulting needs. ESC is just a telephone call (800-226-1735) or an e-mail away (escinc@verizon.net). Contact ESC today!