Evaluate the Industrial Wastewater

In this paper, we continue our series on environmental engineering. Specifically, we discuss acceptance of your plant's sewer discharge by the off-site treatment plant. Conversely, this is not about discharges to surface waters, on-site treatment facilities, or ground water.

How do you evaluate your industrial wastewater? Firstly, perform a mass balance calculation. To explain, identify and quantify all chemicals and materials. Basically, mass balance means what goes in must go out. Secondly, list the chemical properties. Finally, determine if the discharge is acceptable. And that is very important. Why? Because the U.S. Environmental Protection Agency (EPA, www.epa.gov) requires it. But the County usually enforces it. How? By using a Sewer Use Ordinance.
Why Worry about Sewer Discharges of Industrial Wastewater?
There are good reasons to worry about your plant's sewer discharge. For starters, the discharge could be toxic. As a result, it could kill micro-organisms at the treatment plant. What's more, the discharge might be flammable or explosive. As a result, it could cause a fire or explosion at the plant. Additionally, it could cause the plant's discharge to pollute surface or ground water. Finally, it could violate the Sewer Use Ordinance. Consequently, your plant could get bad press and be fined.

Will They Know it is from Your Facility?
The County can do sewer discharge tracing. First, they inspect and test the wastewater at lift stations. Second, they use the results to identify one lift station causing the problem. Third, they determine which plants discharge to that lift station. Fourth, they decide which plant is the most likely suspect. Fourth, they knock on your door, ask questions, and test your discharge. It is not that difficult.

Clean It Up
So, before the County comes knocking, see if you need to clean up your wastewater. First, read the Ordinance closely. Second, determine if banned chemicals could be in your discharge. If so, test the discharge. If the results confirm a problem, you are dead in the water, right? No, now explore the following treatment options:

Change the process

Substitute chemicals

Remove hazardous wastes

Pretreat the wastewater


Get input from environmental engineer or County
Next, run a bench scale test on the wastewater after treatment. Good results mean start the treatment. Bad results mean you adjust the treatment, retest, and then start the treatment.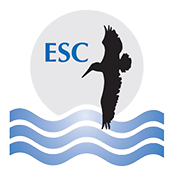 So, there is a discussion of the environmental engineering related to sewer discharges of industrial wastewater! If you need any assistance, ESC (www.escflorida.com) is here. We are a Florida licensed environmental engineering firm with a P.E. on staff. We have the credentials and experience to help you with your industrial wastewater sewer discharge needs. We are just a telephone call (800-226-1735) or an e-mail away (escinc@verizon.net). Contact us today!