I Just Want to Do a Phase II Environmental Site Assessment
We have that telephone call quite often. The caller usually says, "Look, just give me an estimate for a Phase II Environmental Site Assessment. I don't want to do a Phase I." To which we respond, "Okay, so you have already had a Phase I done?" "No, but I know it was a gas station." At which point we explain how skipping the Phase I risks omitting information and data which could affect the type of testing you do in the Phase II.
Due Diligence
We further explain that in so doing, the caller may not be exercising due diligence in determining if the site is or could be contaminated from usage of the itself or properties in the vicinity. Why the concern about due diligence? Well, if due diligence is exercised via a Phase I and, if required, a Phase II, and contamination is found later on, Superfund (CERCLA, Comprehensive Environmental Response, Compensation, & Liability Act, www.epa.gov) is supposed to cover the cleanup. Considering cleanups can start at less than $50,000 and run into the millions, that is nothing to take lightly.
What Could be Omitted on the Site Itself?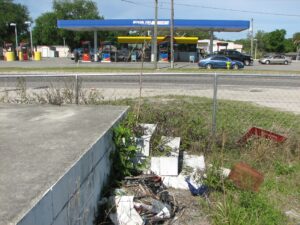 Let's use the gas station example. A gas station today is not necessarily a gas station yesterday. In the 1950's to mid-1970's, a gas station was normally a full service station, not the convenience store that sells gasoline and diesel fuel today. Not only did they sell fuel from underground storage tanks, but they quite often dumped used oil, chlorinated carburetor cleaner, and other petroleum based wastes into a used underground storage tank. And, yes, those tanks leaked just like the fuel tanks. At the end of the day, they often hosed down the floor of the repair shop and squeegeed it out the door onto the pavement, grass, dirt, road, and storm drains. Oh, by the way, they also had hydraulic oil tanks underground for the lifts, which also leaked.
A lot of the details on the site usage would be missed by jumping to a Phase II. The operations above raise the need to include used oil, solvents, hydraulic oil, and heavy metals from the used oil in the Phase II. But guess what? Prior to it becoming a service station in 1960, it was part of a former celery field for 30 years where every pesticide available was used. And that is an even bigger omission. One would not necessarily have discovered that by skipping the Phase II.
How about the Vicinity?
Well, it turns out, there was a perchloroethylene (perc) contaminated dry cleaner right across the street. But it is clear across the street, who cares? You should because that contamination could have migrated to your site and you could end up bearing the cleanup cost. And by the way, the ASTM E 1527 -13 Standard E-27 for Phase I's (www.astm.org) considers that an adjacent property – the road offers no separation. Oh, and right down the street was a paint and body shop which was less than meticulous in handling and disposing solvents and paints. Matter of fact, the groundwater plume from that operation is now at the edge of your site.
Conclusion
So that should be enough information for you to decide that skipping a Phase I is not a good idea. If you do, the consequences may be more than you can stand – emotionally and financially!
Further Assistance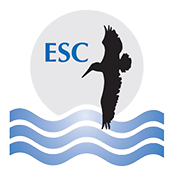 If you need any help, Environmental Safety Consultants (www.escflorida.com) is here. We are a Florida licensed environmental engineering company with a CIH on staff. We have the credentials and experience to help you complete your industrial hygiene project.
We are just a telephone call (800-226-1735) or an e-mail away (escinc@verizon.net). Contact us today!