NPDES PERMITS
Topics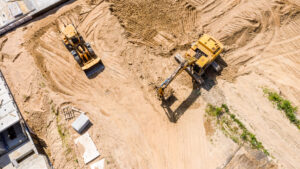 Introduction – Construction NPDES Stormwater Permits
Stormwater Plans (SWPPP)
NPDES Stormwater Permits Application
Erosion & Sediment Controls
Inspections
Stabilization & Permit Termination
Introduction
By design, Construction NPDES Stormwater Permits reduce or eliminate polluted stormwater leaving construction sites. These permits started in the early 1990's (see one of our previous blogs on environmental permits, https://www.escflorida.com/esc-services/environmental-permits-testing/ ), by the U.S. Environmental Protection Agency (EPA, www.epa.gov/npdes/stormwater-discharges-construction-activities).
Subsequently, the EPA delegated the stormwater NPDES (National Pollutant Discharge Elimination System) permits program to the Florida Department of Environmental Protection (FDEP). As a result, contractors, developers, and owners must obtain coverage under the Construction NPDES Stormwater General Permit and comply with all requirements during construction at a site.
Stormwater Plans (SWPPP)
Prepare Stormwater Pollution Prevention Plans (SWPPP, as explained in our other blog
https://www.escflorida.com/category/npdes-stormwater/ ) before the construction contractor requests coverage under the NPDES General Permit. After that, incorporate the SWPPP elements into the construction plans. To explain further, these SWPPP elements on the plans include sediment and erosion controls.
Components
The following are the main components of SWPPPs:
Site & Project Description
Significant Soil Disturbance Activities & Pollutants
Controls – Erosion & Sediment
Construction Schedule
Site Stabilization
Certifications of Owner, Contractor, & Subcontractors
Inspections
Construction NPDES Stormwater Permits Application
Complete a Notice of Intent form to apply for coverage under the General Permit for construction sites. Mail it to the FDEP with a check for the permit fee. After that, follow up with the FDEP to confirm receipt and coverage under that stormwater permit.
Construction NPDES Stormwater Permits Inspections
To start, install a rain gage, prepare a log book, start monitoring rainfall daily, and record it in the log book. Next, complete inspections weekly and within twenty-four (24) hours of rainfall events of at least ½ inch of rain. To do so, select an inspector with the proper training and qualifications. Then, equip the inspector with an inspection form. Further, require the inspector to fill out the form for each inspection and take pictures of conditions which could pollute stormwater runoff. Next, review each inspection form as soon as possible and sign it as the Site Stormwater Manager. Finally, correct faulty conditions as soon as possible.
Stabilization & Permit Termination
Stabilize the site after completing all significant soil disturbing activities. To explain, seed disturbed areas, sod where needed, and remove temporary controls no longer needed to control erosion and sediment. After that, stop coverage under the NPDES Stormwater Permit by completing a Notice of Termination with the FDEP. The Notice does not require a fee, but you do need to confirm receipt of the Notice by the FDEP.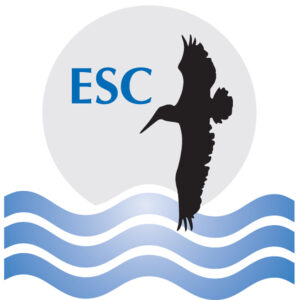 So there is a discussion of Construction NPDES Stormwater Permits. If you need any assistance, ESC is here. The firm holds a Florida engineering business license and has a licensed Professional Engineer (P.E.) on staff. We also have staff scientists with bachelors and masters degrees with over seventy (70) years of experience in the stormwater and environmental permits field. ESC has been providing NPDES stormwater permits services to its clientele for over thirty (30) years. We have the credentials and experience to help you with your stormwater permits needs. Contact us today (https://www.escflorida.com/contact/). We strive to reply to all contacts promptly!