Unless You Want It Done Right!
Now you know the rest of the story!  This paper explains why the bargain basement price for mold testing is not necessarily the best.  There are reasons why the price is so low.  Read on.
Ask Why the Mold Testing Price is So Low

The low price results from several factors.  First of all, the personnel may not have the extensive education, training, and certifications that the higher priced testing companies do.  Second, they may not have to adhere to a code of ethics of a professional certification board.  Third, the types and numbers of samples may be different.  Finally, the report and consultation budget may be cut drastically.  In conclusion, it is a case of apples and oranges – the two cannot be compared.
Mold Testing Prices
The prices can be significantly different.  For example, in our market the low price is $300 for a "mold test" in a small to medium size home or office.  The realistic price to test properly is $750 to $1,150.  That is quite a difference!  It is, but the devil is in the details.  First, the low price work is:
2 air spore traps inside & 1 outside
brief report with lab results
scant or no interpretation of results
In comparison, the realistic priced work includes:
2 air spore traps & 2 air culture samples inside + 2 of each outside
2 surface tape samples in AC system
temperature & relative humidity at same 4 air stations
inspection for water intrusion & visible mold
moisture mapping with infrared camera & moisture meter
American Industrial Hygiene Association (AIHA, aiha.org) accredited lab analysis
detailed report with interpretation of results & consultation
That is quite a difference!
Credentials
The low priced company's staff most likely does not stack up to the realistic priced company.  The staff members may not all have 4 year degrees and if they do, the degrees are not necessarily in biology or a related field.  Both companies should have Florida licensed Mold Assessors (required by law & officially called Mold-Related Services Assessors).  However, the low priced company's staff will not have a Certified Industrial Hygienist (CIH, American Board of Industrial Hygiene, www.abih.org).  The credential is extremely difficult to get but courts recognize CIHs as expert witnesses.  That means their work is court defensible which is extremely important in today's litigious society.  No one plans to go to court, but many end up there!
Final Note
ESC is not the low priced company and it does mold testing right.  The firm has taken over more than one job from owners who realize they just threw their money away on low priced testing.  There is even more information in papers on our web site.  They are in our blog section and can be found by clicking on  https://www.escflorida.com/esc-services/building-testing/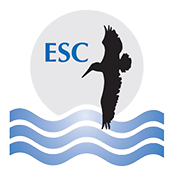 So there is a discussion of point counting building materials for asbestos.  If you need any assistance, ESC (www.escflorida.com) is here.  On staff, we have a board Certified Industrial Hygienist (CIH) and three Florida licensed Mold Assessors.  ESC has been providing mold testing services to our clients for over thirty years.  We have the credentials and experience to help you with your asbestos needs.  Our firm is just a telephone call (800-226-1735) or an e-mail away (escinc@verizon.net).  Contact us today!