Industrial Hygiene Blogs So Far
This is the eighth in a series of blogs on industrial hygiene (IH). Our last blog covered the design of industrial hygiene testing. The current blog will address how to select an industrial hygiene firm to do the testing.
Selection Players
Most likely, you will need other players besides yourself to select the firm to do the industrial hygiene testing. It often takes representatives from Safety, Facilities, Maintenance, Operations, and Purchasing. Each of these players has a different interest and plays a different role in the project. They have interests in worker protection, compliance, production efficiency, and expenditure of money and man hours. They must communicate on the project. A meeting may be necessary.
Testing Objective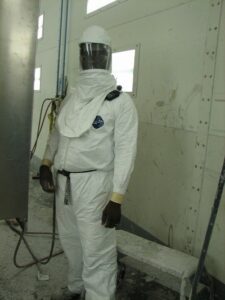 Assuming that you are in charge of Safety, you need to control the selection and must make sure that the players understand the objective. You want to be clear and concise. For example, you may advise the players that our objective is to determine if our painters applying the primer and finish coats are being overexposed to methylene chloride. They spray the paints off and on for a total of six hours during their eight hour shift five days a week. We have exhaust ventilation in the paint spray booths and they wear full facepiece air purifying respirators equipped with organic vapor filters piggybacked with particulate filters. Assuming the respirators have the proper protection factor, what are they exposed to if the respirator fails or they do not don it properly? We want to know what the airborne methylene chloride concentration is on an eight hour time weighted average (TWA) basis and on a fifteen to thirty minute short-term basis. Does it exceed the limits of OSHA (www.osha.gov) or ACGIH (www.acgih.org)? If so, we need to reduce their exposure.
Selection Criteria
Again, you will need to take the lead in suggesting the criteria to select the industrial hygiene testing firm. You may specify that the firm has on staff a Certified Industrial Hygienist (CIH), ten years of experience, a quick response time, and a reasonable turnaround time. Other players will have their criteria.
Purchasing may want to check the firm out on Dun & Bradstreet to make sure they are financially sound.
Request Estimate
Once the criteria have been established, request an estimate from one or two firms. Define the objective, operation, paints, and shift. The industrial hygiene firm may or may not want to visit your plant before submitting the estimate.
Specify all of your company's criteria and conditions in completing the work. Let the firm(s) know up front what the expectations and schedule are.
Review Estimate
You need to review the estimate first and request revisions if necessary. Once it meets all the requirements, the other players need to review either it or your recommendation. Reach a decision and award the job, then get it done.
So that concludes our recommended procedure to select an industrial hygiene firm to complete your testing. In our next blog in this series, we will discuss what to do with the results.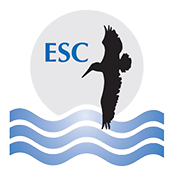 In the meantime, if you need any help, Environmental Safety Consultants (www.escflorida.com) is here. We are a Florida licensed environmental engineering company with a CIH on staff. We have the credentials and experience to help you complete your industrial hygiene project.
We are just a telephone call (800-226-1735) or an e-mail away (escinc@verizon.net). Contact us today!