Environmental Safety Consultants (ESC) has been serving clients in Fort Myers, North Fort Myers, Bonita Springs, Punta Gorda, Port Charlotte, and Naples for more than 30 years. We just opened our Fort Myers regional office in 2018 to further serve our clients and expand our market in Lee County, Collier County and Charlotte County. We are strategically located in the Executive Suites at World Plaza on New Brittany Boulevard in Fort Myers. This location is convenient to all three counties and to those to the east and south.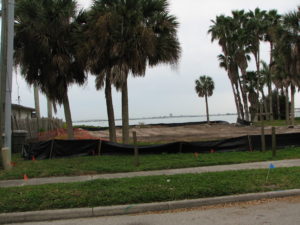 Environmental Safety Consultants has clients in Fort Myers, Naples, North Fort Myers, Bonita Springs, and the unincorporated areas of Lee, Collier, and Charlotte counties.  These clients include manufacturers, commercial office buildings, boat yards, marinas,  general contractors, asbestos contractors, attorneys, aggregate mines, mold remediators, developers, property managers, and residential owners, among others. Manufacturers include aviation components, medical instruments, ready mix concrete plants, and more. ESC has provided a wide variety of its services to these clients. Services have included asbestos testing, hazardous waste testing, occupational safety compliance plans, industrial hygiene, lead paint testing, visible emissions testing, NPDES stormwater, contamination assessments, and Phase I Environmental Site Assessments among others.
With a native Floridian at the helm of Environmental Safety Consultants, the firm knows these areas very well. This not only helps ESC serve you quickly and efficiently, but it also provides invaluable insight into the historical uses of sites as it pertains to your site. This is especially important in the Phase I and II Environmental Site Assessments. It is invaluable to recall areas where coal gas plants used to be, or service stations, or dry cleaners, or landfills, or many other operations with environmental impacts. It is also useful to know what standard practices were forty to fifty years ago for both businesses and residents. These practices predated the environmental movement, which occurred in the late 1960's, 1970's, and 1980's.
Our Fort Myers office is located at 12553 New Brittany Blvd, Bldg 32,  allowing ESC to provide competitive pricing for services. We are there for you, our Client! Call or e-mail us with your concerns.  Let ESC simplify your life!