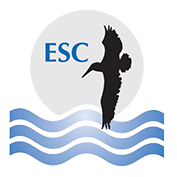 Environmental Safety Consultants prides itself in being the most trusted provider of environmental permits in Fort Myers. Our range of offerings on permits include air emissions, industrial wastewater, NPDES stormwater, sewer discharge permits, and many more. We work with various types of clients, including but not limited to manufacturers, municipalities, and other industrial facilities, that need environmental permits in Fort Myers.
Your permit needs will vary depending on what operation you are planning. Once you have your plan set, you can begin to ascertain the environmental impacts that may have. Environmental Safety Consultants comes in on your next step in acquiring the environmental permits you need for your operation. Although we deliver environmental permits at the end of this process we can participate at any stage. ESC's wealth of experience allows it to be able to forecast your environmental permits needs in Fort Myers or elsewhere. We have been in business since 1986 with the accompanying credentials to back our experience. Although the various types of permits are administered by government agencies that usually have helpful information on their respective web sites, there is no quantifying the value of expert help. Nothing trumps experience, especially, but not exclusively, when time is of the essence.
Environmental Safety Consultants made the decision to offer services related to environmental permits in Fort Myers after identifying demand by local businesses. We opened an office in 2018 to stay close to our clients. This allows us to have faster access to clients in Fort Myers as soon as they need our services. We are located at 12553 New Brittany Blvd, Bldg 32 Fort Myers, FL 33907. If you prefer email you can send us a message here, or give us a call at (239) 673-0125. Environmental permits have never been more accessible due to our presence.