What Environmental Permits are there?

environmental permits.  Here are just a few:
Developments
Wetlands
Endangered Species
Industry & Construction
Air Permits for Air Discharges from Industry
Wastewater Discharge, Sanitary and Industrial
Hazardous Wastes, Transportation, Disposal & Storage
Stormwater, Retention Ponds, Detention Ponds, Stormwater Runoff – Construction and Industry
Other
Septic Tanks
Drinking Water, Private Wells and Community Supplies
Solid Wastes, Landfills & Incineration
Permit Needs
You have to review your planned operation to see if it will require environmental permits.  Then, you have to decide what part of the environment it may impact.  For example, will it impact air, water, or land?  To further explain, will it be changing the existing site?
Example 1
Example 1 is environmental permits for building and paving a site. As a result, that activity decreases percolation of rain water into the ground.  Because of that, more stormwater will run off the site. So, that could require a stormwater retention or detention pond permit. Further, it could require an NPDES  permit for industrial sites. Additionally, those sites may have to prepare a Stormwater Pollution Prevention Plan (SWPPP).
Example 2
Example 2 is environmental permits for certain industrial facilities.  In addition to the stormwater permits and plan identified in Example 1 above, there are other permits. For instance, sewer discharge permits may be required. Further, air permits may be needed.  Finally, are used oil and hazardous waste requirements.
Responsibility
Responsibility for acquiring the permits can fall on many different parties. For example, it can include developers and builders. Additionally, it may include banks, attorneys, architects, or engineers. Finally, it can include manufacturers, industrial facilities, hospitals, crematories, municipalities, and many more!
Lifelines
If you need lifelines, who should you call?  Firstly, some of the best lifelines are your associates. So, why is that true? Because their knowledge base can be a good starting point.  And so, who are your associates? To begin with, they may be your co-workers, partners, or managers. Next, outside of them, for instance, are your attorney, professional colleagues, and environmental engineering companies.  Finally, those associates may direct you to agencies or may contact the agencies themselves on your behalf.
Agencies
There are several key agencies which typically administer the various types of environmental permits.  Firstly, are local agencies. For example, these may include the Water Management Districts, Florida Department of Environmental Protection (FDEP), counties, and cities.  Secondly, are federal agencies. For example, these may include the U.S. Environmental Protection Agency (EPA, www.epa.gov) and U.S. Army Corps of Engineers (USACE).  But, just be careful what you say.  Because, it is all in the presentation!
Let ESC Help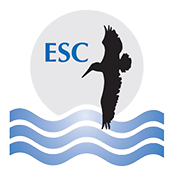 In conclusion, there are many permits identified in this Overview of Environmental Permits! But just remember that ESC is a Florida licensed engineering company with the experience and knowledge to help you. That is because our specialty is permits concerning air emissions, industrial discharges, NPDES stormwater, and more. We service Bradenton, Sarasota, St. Petersburg, Clearwater, Tampa, and Fort Meyers. That includes Manatee, Pinellas, Hillsborough, Lee and other counties from Pensacola (Escambia County) to Key West (Monroe County). So,  Contact ESC and get a reply promptly!