Introduction

This paper is one in a continuing series concerning environmental engineering, which is one of the services provided by our environmental consulting firm, Environmental Safety Consultants, Inc. (ESC). It is critical to make sure that your facility's sewer discharges of industrial wastewater is acceptable to the entity operating the receiving wastewater treatment (sewer) plant. 
It is important that an environmental engineer evaluate the discharge, hopefully, before it begins. The discharge must be acceptable or pre-treated to be acceptable to the plant. This is required under the federal Clean Water Act mandated by the U.S. Environmental Protection Agency (EPA, www.epa.gov) and quite often is implemented via a local Sewer Use Ordinance, usually at the county level. 
Why Worry?
The attitude may be, "Well, we are paying for the sewer discharge, so what does it matter?" Actually, it matters a whole lot. The discharge may knock out the microbiological organisms at the wastewater treatment plant so that it can no longer treat sanitary sewer water which it was designed to treat. It could cause an explosion, or it could pollute the surface water receiving the plant's discharge. Alternatively, it could pollute the aquifer if the plant is discharging the effluent to groundwater (underground injection). The list goes on and on. But, one of the most compelling reasons is that you could be in violation of the Sewer Use Ordinance and subject to huge fines! 
How Will They Know?
The Sewer Authority can do sewer discharge tracing. They have access to lift stations and through inspection and testing, plus evaluating the facilities in the neighborhood, they can trace the discharge to your facility fairly easily. It is not that difficult. Believe me, we have seen it happen to more than one industrial facility. 
What's a Facility to Do?
First, read the Sewer Use Ordinance closely. It typically lists substances or certain properties of substances which are not allowed to be discharged. So if your effluent has any of those substances, you are dead in the water, right? Not necessarily so. Working in concert with your representatives, ESC's environmental engineer may be able to come up with one or two of the following solutions: 
Change the process generating the contaminant(s) 

Chemical substitution – generating acceptable wastewater 

Segregate the components and properly dispose of any hazardous wastes prior to discharge 

Treat the wastewater before discharge – options include flocculation, primary & secondary settling, aeration, & filtration 

Discuss alternatives with the Sewer Authority 
In evaluating your wastewater and the treatment options the environmental engineer may very well need to conduct sampling and analysis of your wastewater before discharge; after treatment on a bench scale basis; after full implementation of treatment; and on a periodic basis depending on the Sewer Authority's requirements and to monitor your treatment process.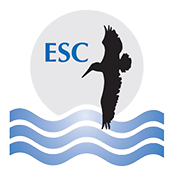 So there is a discussion of the environmental engineering related to sewer discharges of industrial wastewater! If you need any assistance, ESC (www.escflorida.com) is here. We are a Florida licensed environmental consulting and Florida licensed environmental engineering firm with a P.E. on staff. We have the credentials and experience to help you with your industrial wastewater sewer discharge needs. We are just a telephone call (800-226-1735) or an e-mail away (escinc@verizon.net). Contact us today!