Environmental Safety Consultants has been serving Clearwater and St. Petersburg, Florida from its corporate offices in Bradenton, Florida since 1986.  ESC has opened a new regional office in Clearwater to more efficiently serve its clients in St. Petersburg, Clearwater, and Tampa.  The firm is licensed by the State in Engineering, Asbestos, Mold, and Radon.  It is also accredited in Lead Based Paint, Visible Emissions, and Environmental Site Assessments, plus has a Certified Industrial Hygienist and a Professional Engineer on staff.  Contact ESC today for all of your environmental permits and compliance, industrial hygiene, and occupational safety needs.  We are here to serve you, the client!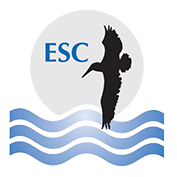 If you need any more information about our Clearwater Office, Environmental Safety Consultants (www.escflorida.com) can assist.  We have the credentials and experience to answer your questions and steer you in the right direction.  We are a Florida-licensed Engineering business and are licensed by the U.S. EPA in Lead Based Paint Inspections and Risk Assessments.  ESC also has a Certified Industrial Hygienist (CIH, Board for EHS Credentialing, www.EHSCredentialing.org formerly American Board of Industrial Hygiene, www.abih.org) which is critical for lead work.
We are just a telephone call (800-226-1735) or an e-mail away (escinc@verizon.net).  Contact us today!