Toxic mold is very misunderstood.  Environmental Safety Consultants receives a lot of requests to do a mold inspection for "that black toxic mold".  That typically means they want to check for Stachybotrys chartarum.  It also means that if we do not find that one, then there is nothing to worry about.  That simply is not true.  A lot of different types of mold can be toxic.  Those include some common types such as Aspergillus, Penicillium, Curvularia, and, yes, even Cladosporium.  The misunderstanding has come from all of the highly publicized information on Stachybotrys.  When the potential health effects of mold are researched, it turns out that a lot of them can cause health problems for the wrong individual.
If you need any more information on toxic mold, Environmental Safety Consultants (www.escflorida.com) can assist.  We have the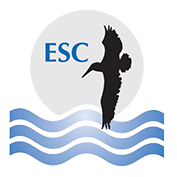 credentials and experience to answer your questions and steer you in the right direction.  We are a Florida-licensed Engineering business and are licensed by the U.S. EPA in Lead Based Paint Inspections and Risk Assessments.  ESC also has a Certified Industrial Hygienist (CIH, Board for EHS Credentialing, www.EHSCredentialing.org formerly American Board of Industrial Hygiene, www.abih.org) which is critical for lead work.
We are just a telephone call (800-226-1735) or an e-mail away (escinc@verizon.net).  Contact us today!